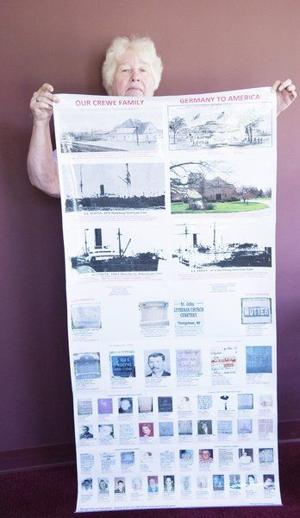 Ransomville woman's research led to first family reunion in 60 years.
Grace Crewe-Austin said she was never interested in history in school, but since she started looking into her family's genealogy nearly four decades ago, she's become passionate about it.
Crewe-Austin began researching her family's heritage because of a second-grade school assignment given to her son, Daryl.